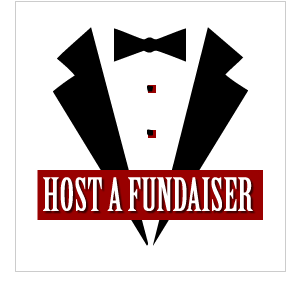 Hosting a Community Fundraiser
Thank you for your interest in hosting a fundraiser for NO/AIDS Task Force d.b.a. CrescentCare. The fundraising events carried out by individuals, like yourself, are what makes our services possible. The fundraising possibilities are endless, but one thing remains the same; every dollar raised will go towards the needs of our clients.
Please review our fundraising guidelines in the tabs above. If you wish to proceed with your activity, please select "Apply Now" and complete the application.
Event Approval
Organizers are responsible for the planning and execution of the event. This includes all set-up/ break-down, promotion, volunteers, and liability.

A Fundraiser Application (see "Apply Now," above)  must be submitted and approval from CrescentCare must be received before planning any event.
Sponsorships
CrescentCare cannot solicit sponsors for the event.

Event organizers should identify any businesses or organizations to be contacted for solicitation.
Promotion
CrescentCare should review and approve all promotional materials that includes our logos or name prior to production.

The official logos of NO/AIDS Task Force and CrescentCare are registered trademarks and cannot be legally reproduced without written permission.

CrescentCare will promote the event through

Social Media.

Any contact with media must be coordinated with CrescentCare.
Financial Guidelines
A donation solicited on CrescentCare's behalf, whether the donation is an item or cash, is fully tax-deductible only when it is made directly to CrescentCare. This information must be made explicitly clear in promotion of the event.

In general, we ask that no more than 15% of gross revenue generated be used to cover expenses.
MISCELLANEOUS ITEMS
Organizers who wish to request the presence of CrescentCare representatives should make their request at least two weeks prior to the event. Though we will make our best efforts, CrescentCare cannot guarantee the presence of staff for any community fundraising event.
For more information contact Rodney.Thoulion@crescentcare.org 
Hosting a Community Fundraiser

Thank you for your interest in hosting a fundraiser for NO/AIDS Task Force d.b.a. CrescentCare. The fundraising events carried out by individuals, like yourself, are what makes our services possible. The fundraising possibilities are endless, but one thing remains the same; every dollar raised will go towards the needs of our clients.

Please review our fundraising guidelines in the tabs above. If you wish to proceed with your activity, please select "Apply Now" and complete the application.

Event Approval

Organizers are responsible for the planning and execution of the event. This includes all set-up/ break-down, promotion, volunteers, and liability.

A Fundraiser Application (see "Apply Now," above)  must be submitted and approval from CrescentCare must be received before planning any event.

Sponsorships

CrescentCare cannot solicit sponsors for the event.

Event organizers should identify any businesses or organizations to be contacted for solicitation.

Promotion

CrescentCare should review and approve all promotional materials that includes our logos or name prior to production.

The official logos of NO/AIDS Task Force and CrescentCare are registered trademarks and cannot be legally reproduced without written permission.

CrescentCare will promote the event through

Social Media.

Any contact with media must be coordinated with CrescentCare.

Financial Guidelines

A donation solicited on CrescentCare's behalf, whether the donation is an item or cash, is fully tax-deductible only when it is made directly to CrescentCare. This information must be made explicitly clear in promotion of the event.

In general, we ask that no more than 15% of gross revenue generated be used to cover expenses.

MISCELLANEOUS ITEMS

Organizers who wish to request the presence of CrescentCare representatives should make their request at least two weeks prior to the event. Though we will make our best efforts, CrescentCare cannot guarantee the presence of staff for any community fundraising event.

For more information contact Rodney.Thoulion@crescentcare.org